Impact zone which creates high feather rebounding.
Between cork part and feather part of shuttlecock, stiffness is different and timing of touch and release from string bed is also different.
By catching and squashing the feather softly at impact zone, shape restration of shuttlecock could be slower for better rebounding effect.

RYOGA series shaft concept is inherited to the newly developed shaft.
Best combination of Flex and Torque angle in each swing level offers maximum shaft repulsion at the impact timing.

"STRIKE A SHUTTLECOCK ON THE CENTROID"


The outer side of the frame is strong, and the inside is flexible to maximize the feeling.
The outer side of the frame is fully equipped with PYROFIL™, a high-strength carbon prepreg. The inner side of the frame is fully equipped with repulsive ethylene-vinyl acetate (EVA).
By absorbing the impact at the time of hitting and pushing it back, the holding performance of the shuttlecock is improved, and a stickier hit is produced.
GRAVITAS adopts EVA form which is inside of the frame, so it offers shock absorption and creates the "HOLDING".
For
/ GRAVITAS 9.0-SX
/ GRAVITAS 8.5-SX
/ GRAVITAS 7.5-SR


By feeling the corners of the grip, you can create precise racket performance.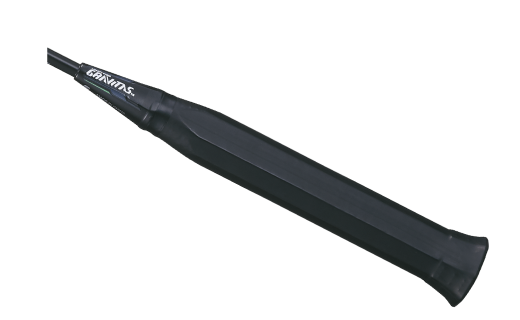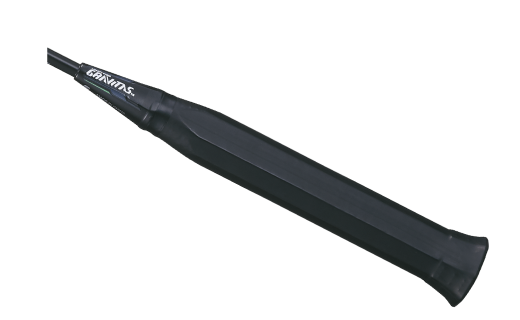 By covering the wood handle of the grip part with a polyethylene (PE) coat, the storage stability of the wood part is improved. By making the faceted grip, it is easy to imagine the orientation of the surface when gripping, and improvements in controllability can be expected.
Furthermore, it is 2 grams lighter on average than the replacement grip, contributing to the weight reduction and mass distribution of the entire racket.
Models Available
For
/ GRAVITAS 9.0-SX C.L.
/ GRAVITAS 8.5-SX
/ GRAVITAS 7.5-SR