HOME > ROOTS Series
Series
In 2000, ROOTS series racket was introduced with some revolutional spec and performance.
This ROOTS series have been appreciated by top players while changing some design and spec.
GAVUN shaft (two-kick point system) * Patented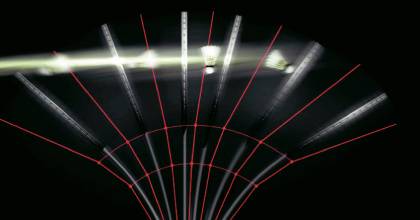 By putting another kick point at slightly lower part of joint area, the shaft bends at two points (shaft bending + kick point) at the time of hitting just like an player's arm throwing the ball.
When the bending of kick point turns back, the initial speed of the shuttlecock is increased dramatically by this snapping effect.
AERMET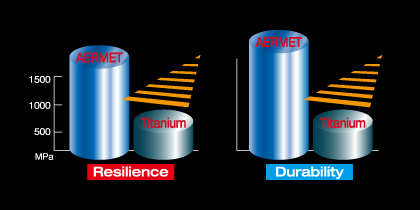 Racket frame and Gavun part are reinforced by Aermet mesh sheet.
The material "AERMET" is about two times tougher than Titanium 6AL-4V.
GOSEN applied this material for badminton racket first in the world.
DELTA JOINT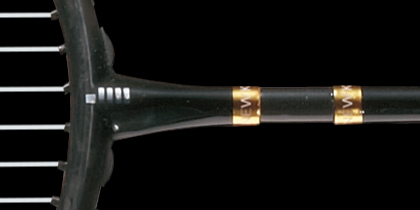 Unique triangular structure at joint area prevent the torsion of the frame and give the racket more power.
Stabilizing a face and eliminating the power loss produces desired control.
HISTORY
2000
ROOTS GAVUN 5000
2001
ROOTS GAVUN TITAN 5000
2002
ROOTS GAVUN AERMET 4500
2003
ROOTS WPP AERMET 5300
2004
ROOTS AERMET 2400
2005
ROOTS WPP AERMET 3600
2006
ROOTS AERMET 5700
2007
ROOTS AERMET 6900
2008
ROOTS AERMET 7900
2009
ROOTS AERMET PLATINUM
- 10th Anniversary model
2010
ROOTS AERMET BLAZE
2011
ROOTS AERMET EXPLOSION
2012
ROOTS AERMET 3500F
2013
ROOTS AERMET ZEUS
2014
ROOTS AERMET EXCEED
2015
ROOTS AERMET SMARTRON
2016 ROOTS Series